The
DYN
AMIC
DIS
PL
AYS
EXP
ER
IE
NCE
Imagine your business being displayed larger than life!
Dynamic Displays wants your business or event to be seen and remembered with custom printed graphics. As seasoned advertising, production, management and marketing professionals, Dynamic Displays seeks to make the process easy, fun, affordable & profitable for your business.
---
Celebrating Our 20th Year in Business!
Meet our Owner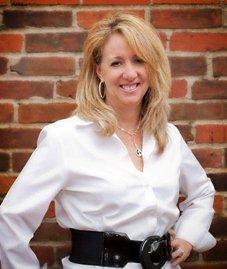 Nancy Bass founded Dynamic Displays in 1996 and brings 30 years of outdoor advertising and print production industry experience to work for you.
Prior to establishing Dynamic Displays, Nancy served as Vice President Real Estate and Public Affairs for Gannett Outdoor Company. Throughout her career in the outdoor advertising industry, Nancy has been the recipient of several outdoor advertising awards. She has been involved in every aspect of outdoor advertising including the areas of customer service, charting, marketing, sales, production, public affairs, real estate, business analysis, structural safety and maintenance.
Nancy has served on the boards of the Gannett Foundation, Downtown Lee's Summit Main Street Association, Lee's Summit Art's Foundation, and the Truman Heartland Community Foundation. She is active within her faith and school communities.
As the owner of Dynamic Displays, it is her philosophy to personally understand your business and its goals and bring solutions for your growth. You're guaranteed not only Nancy's dedication, but the dedication of Dynamic's entire team of professionals.
Terms of Endearment
Not only does Dynamic Displays consistently deliver excellent work in a prompt and professional manner, they regularly go above and beyond what's asked to create exceptional displays that significantly enhance the profile of our organization.
Mike Vietti
Marketing and Communications Manager
National World War I Museum and Memorial
Nancy and the team at Dynamic Displays have gone above and beyond normal service to help meet our vehicle design and banner needs. Their willingness to work with shorter than normal lead times and coming to our location to provide service has been incredible helpful!
Michael Gromer
Champion Special Ministries
Dynamic Displays is amazing! They transformed our empty wall space into conversation pieces and added our brand to the building in a way that represents our vision. We are extremely pleased with everything they did. I truly cannot say enough about how much we enjoy working with them. They worked closely with us to create an environment that enhanced our visions and ideas. I would highly recommend them and look forward to working with Dynamic Displays on future projects!
Dynamic Displays consistently delivers excellent consultation, product and most importantly service! We've used them for billboard campaigns, interior and exterior signage, custom office, fleet vehicle and trade show graphic projects. The quality of their work is far superior to any other company that we've utilized in the past. Their installation team is fast, friendly, professional and second to none. I eagerly recommend them to my clients.
Dan Heydon
President
Heydon Consulting
Dynamic Displays has been MCC's go-to supplier for large format printing and environmental graphics. We've been pleased with their attention to detail and customer service.
Dan Ascheman
Marketing Manager
Metropolitan Community College
Dynamic Displays has been a dream to work with! They always deliver projects that are on-budget, high quality, and early! My job is so much easier because they do their jobs so well.
Jen Steller
Communications Coordinator
Downtown Lee's Summit Main Street
In all my experience working with printings companies I find Dynamic Displays to be top notch because of their exceptional quality and excellent service. Their prep work, solutions, and installation have been nothing short of exemplary and I literally think of no other vendor when a need arises for signage, large format displays, etc.
Jeremy Lillig
Director of Stewardship and Development
Catholic Diocese of Kansas City - St. Joseph
Nancy Bass and the entire Dynamic Displays team have helped Catholic Charities of Kansas City – St. Joseph expand their market presence not only with great products and service, but with sound and creative strategic consultation. They are knowledgeable of and connected to communities throughout our service area which makes planning and execution of marketing and advertising initiatives both smooth and effective. Their quality and responsiveness are exemplary.
Stephen Hilliard, Executive Director, Catholic Charities Foundation of Kansas City - St. Joseph
There is no challenge too difficult for Dynamic Displays. I have been amazed at the various displays they've helped us with including Stations of the Cross, Large Format Backdrops, Custom Printed Altar Fabrics, Religious Displays, Etc. What is truly amazing is that we can discuss our vision with them and they come back within a short time frame with custom designs that turn our vision into amazing, inspirational print pieces.
David Armstrong, Director of Liturgy and Music, Our Lady of the Presentation Church
Our Parish and School have been blessed to work with Dynamic Displays over the last several years. They continually design and deliver high quality, attractive print pieces that enhance our worship environment for every liturgical season. We can always trust in Dynamic Displays to meet our art & environment needs.
Father Tom Holder, Pastor, Our Lady of the Presentation Parish and School